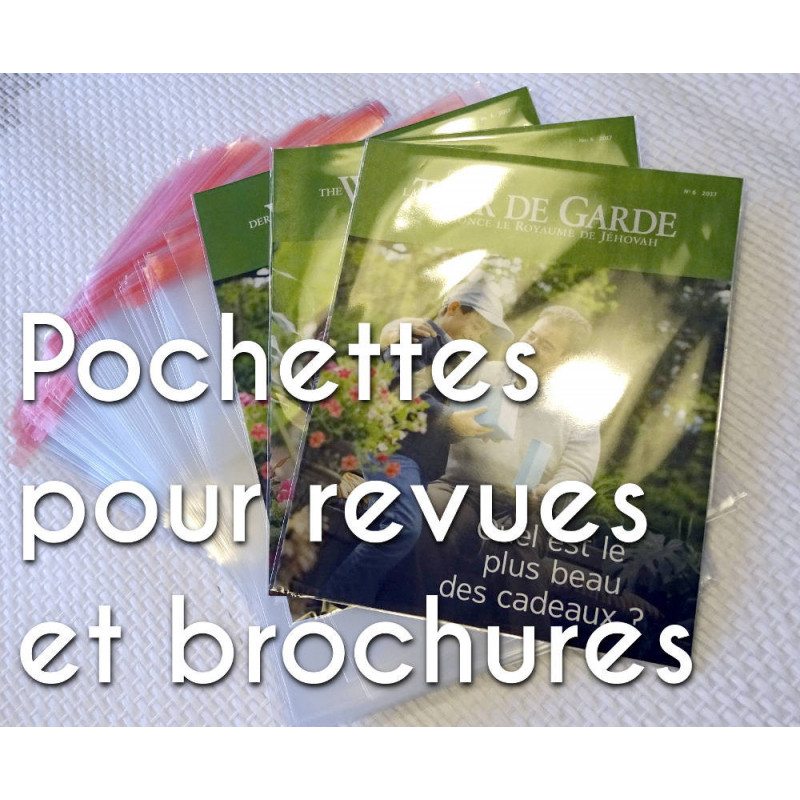  
Cello bags GW1
Cellophane display bags, Tailor-made for magazine and brochure : will fit perfectly to Awake and Watchtower ! 
25 microns thickness. 
Cellophane display bags made of transparent plastic (polypropylene), very tear-resistant..
Tailor-made for Watchtower & Awake magazines : will fit perfectly to any magazines and brochures (including "Good News", "Family Happiness", etc) !
The 25 microns thickness offers a very qualitative and professional appearance.
No customer reviews for the moment.